What to consider before building your dream home
by Janet Lees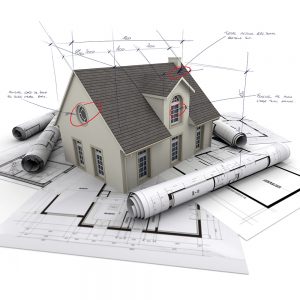 Buying property and building a custom home is a great way to get exactly the dream home you want. However, before starting down this road, it's important to be educated and prepared in order to make the process run smoothly and stress free.
Below are some of the elements to consider:
Where to Build
"Location, location, location is a truism in real estate and it applies both on the micro and macro level," says Steve Simon of Lifestyles North. "Once you have decided on the geographic area you want to live in, you must further decide on a neighbourhood and then lastly, the location within the neighbourhood. Work, friends, family and many other factors will impact the largest area question and then things get more specific."
Some prefer to build a home that is on a private lot, while others want a sense of community; some might prefer a large lot while others might want a smaller, more low-maintenance lot size. Access to activities such as boating, skiing, hiking, biking or golf might be important to some, while others may look for proximity to healthcare, schools, shopping or restaurants.
"Once you narrow things down, the actual lot you choose is very important," notes Simon. "Aspects to consider are the option of a walk-out basement, traffic noise, access to trails or green space, existing tree coverage that can be maintained, services such as municipal water, sewers and natural gas." Cell phone coverage and availability of high-speed Internet might also be important factors to consider.
Even if it seems that a particular lot checks all the boxes on your list, it's important to ask questions so you can get a sense of whether you will be able to get full enjoyment from your home for years to come. For example, is there a chance that a major street could end up adjacent to your property? Is the land around your property slated for development in the future? If you're looking for a "private" or "semi-private" lifestyle, it's up to you to find out if it's likely to stay that way.
"Check the town official plan and consult with your local realtor to make sure the future plans will not effect you and that the zoning will permit the type of house you wish to build," advises Kevin Woolham of Century 21 Millennium. "Proposed developments or windmills nearby could greatly impact your enjoyment of the home."
Finally, choose land that is appropriate for the type of house you want to build. "I regularly see homes that are built on inappropriate lots, which have a problem selling because the seller has over-invested in a grand home on an inferior lot," says Woolham. "My rule of thumb is that the land should cost no less than one-quarter of the total build price."
Choosing a Builder
"Custom homebuilders will offer a range of finishes and pricing and although they may specialize in a given area or development, they offer the ultimate in flexibility in area, design and finishes," says Simon. "Most custom homebuilders have a specialization around a design aesthetic, price range or area. Generally the higher volume builders will have lower overhead and pricing, whereas the custom homebuilder has to recoup the cost of spending hundreds of hours one on one with the purchaser choosing a design and finishings."
As you move toward the custom end of the spectrum you will be spending a lot of time with the builder, so you need to be sure this is someone you want to work with for a year or more to build your custom home.
"Check several references on your builder and expect to hear one or two less positive experiences," advises Simon. "Dig deeper into those to find out why. The biggest complication in building a custom home is the client who constantly makes changes throughout the project. You are likely to find a correlation between number of changes and a strained relationship."
Pricing
Many factors affect the price of a vacant lot, the most obvious being location and size. However, there are several other aspects to consider when buying a lot to build your custom home. Is the water from a utility company or from a well? Is waste handled by sewers or a septic system? Are hydro and telephone service easily accessible? Are there gas lines, or will you have to install a propane tank? Are there any zoning or building requirements or restrictions? All of these can greatly affect the final cost of your home, so if you find a great lot and the price seems low, ask questions to make sure you won't have to pay more later in order to get the services you need.
When it comes to building your custom home, keep in mind that whereas builders with standard designs and finishes will give you the greatest cost certainty going into a project, custom homebuilders will offer a varying degree of cost certainty.
"Their flexibility in allowing you to make changes through the project can add significantly to the end price," notes Simon. "Be certain you understand how changes to the design or finishings will be handled and make sure you track and understand the consequences of every change."
Landscaping
It may seem counterintuitive to think about landscaping before you design your new home, but many a custom home build has turned into a nightmare because landscaping was overlooked.
Most homebuilders provide little or no landscaping, which means you may need a separate contractor to do this part of the work. In the case of a custom home on a private lot, trees may need to be cleared, berms or fences may need to be built, a great deal of landscaping may be required and a long driveway may need to be installed – any of which will add to the cost of your custom home. "Check to see what if any municipal services are available and the cost to have them brought to the building site," says Woolham. "Long driveways and houses set back from the road can also add significant unforeseen costs."
If you plan on adding a pool, stone patios, water features or large trees, keep in mind that these require heavy equipment, which should be brought in before any other landscaping is done.
"Know what you are getting and understand the costs involved in contracting to have what you ultimately want," advises Simon. "Plan on spending at least another 10 per cent above the cost of your home."
Choosing a Design
Unlike a spec home or resale home that make you adapt to someone else's design, a custom home is your "blank canvas" to design from the ground up for your unique needs and taste. You decide the layout of the rooms, the style of the finishes and the quality of the building materials. But there are a lot of variables to designing a home that suits your needs and taste. While some may want to hire an architect and create a home that is unlike anything else, others opt for a more standard design and let the finishes and details reflect their personal style.
"One custom homebuilder once said that a home is just a series of boxes that can be aligned in many different ways," says Simon. "While this is true, functionality and the desire for certain design esthetics often drive some uniformity of design."
In Southern Georgian Bay the trend is toward open concept great rooms with high ceilings, master bedroom suites, laundry rooms and dens all on the main floor. "There are only so many ways to arrange these boxes and you can expect to see a great deal of similarity of design," says Simon. "There are many resources out there to help you choose a basic layout that provides the functionality and esthetic you desire. Spend some time researching before moving to costly architectural drawings."
That's not to say you should "just wing it," however; there is no substitute for working out a realistic budget and making sure you have everything well thought out and well planned.
"Often I find buyers trying to build something they have not completely figured out, and they end up compromising or having to cut short a build, making the end product less valuable than its potential," says Kevin Woolham.
His final advice: don't make your custom home so unique that it won't appeal to other buyers down the road when it comes time to sell. "Don't build a dream home that only fits your needs. I see a lot of custom homes that suit the seller but need an identical buyer to come along as they do not suit a wide range of buyers."
In the end, the best guidance for building a custom home – after location, location, location – is plan, plan, plan. If you can work out as many details as possible before turning the first shovelful of soil, you will have fewer headaches during construction and greater enjoyment of your new home after it is built.   ❧
Read the Stories: