With a seller's market continuing in Southern Georgian Bay and resale home inventory in short supply, residential developers are scrambling to break ground and get new homes to market
by Janet Lees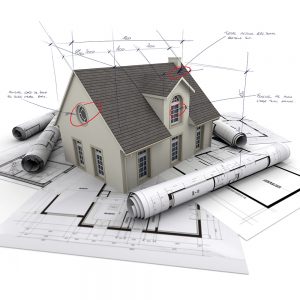 Ask anyone in Southern Georgian Bay who has anything to do with residential real estate and they will tell you that 2016 was a record year for home sales, and that demand for homes – both resale and new – will definitely continue throughout 2017.
This opinion is borne out by the record numbers of residential development projects currently in the review or approval stages in municipalities across the region, from Wasaga Beach in the east to Owen Sound in the west.
To what extent has the lack of resale inventory affected the new home market? What types of homes are being built and what features are buyers looking for? How will our towns be changing over the next few years? On The Bay spoke with the planning departments of the region's municipalities, as well as several local developers involved with new residential projects to get a sense of the residential growth in Southern Georgian Bay.
From a municipal perspective, the planning departments interviewed for this article all reported a common phenomenon: significant increases in the number of development projects in process and in the dollar value of new residential construction projects compared to previous years.
The Blue Mountains
In 2016, The Blue Mountains issued a total of 563 building permits, up from 464 in 2015. Of these, the number of dwelling units (196) doubled the numbers experienced in previous years. At the time of this writing, Blue Mountains director of planning and development Michael Benner estimates that there are well over 600 units "in the queue."
"Developers are scrambling to get to market and we're scrambling to get their projects approved," says Benner. "Meanwhile, we have a number of subdivision plans that have made it through the approval process over the years, and are approaching the construction phase. The market today is good for new home sales."
Who is buying in The Blue Mountains, and where are they coming from? According to its 2016 Growth Management Strategy, the town is becoming one of the most desirable locations in Ontario for active people who are retired or planning for retirement, with 60 per cent of its current residents aged 55-plus. And, because of its impressive four-season recreational amenities, the town's population consists of more seasonal residents than permanent.
Notable residential projects in the planning stages include Thornbury Meadows, an approved 85-unit land lease development of detached, semi-detached and townhomes located at Napier and Victoria Streets in Thornbury; and Lora Bay Heights subdivision – 24 townhomes, available in two or three bedroom designs ranging from 1,500 to 1,800 square feet, priced from the low $500,000s.
A brand new application was also recently received by The Blue Mountains planning department for affordable residences at the corner of Lakeshore Road and Grey Road 19 near Craigleith. Developer Parkbridge Lifestyle Communities has applied for a community of 208 life lease single family homes and townhomes priced 30 per cent lower than the average cost ($400,000) of a home in the town. Starting in the low $300,000s and geared towards active retirees, the new community will be situated on 64 acres of land including green space, trails, a pond and lookout points.
"Homeowners will be able to leverage their land lease cost with a beautiful, modern home including many standard features, views of the water and the hills, and generous green space, all within walking distance of the Bay," says Rob Tallis, Parkbridge's vice president of sales and marketing.
"Many of us live in the area," Tallis adds. "We saw this property as a great opportunity to get a project like this going here, so we bought it in 2016. These homes will be perfect for active families looking for an affordable home in the region or seniors looking for a second home. There's not enough inventory in The Blue Mountains under $500,000, so our price point will appeal to both types of buyers." Parkbridge aims to be ready to take reservations by the end of this year and begin construction by the spring of 2018.
On the higher end of the residential development price scale, a new expansion project, the Private Residences of the Georgian Bay Club, has worked its way through The Blue Mountains planning approval process. It will consist of 56 luxury townhomes with views of the Bay and the golf course – ranging in size from 1,900 to 3,500 square feet and priced from $1.2 to $2.7 million. Construction is now under way on eight of the townhomes, with more units ready to break ground this spring.
"Our market is primarily active people from the GTA who are retired or planning to retire," says Georgian Bay Club developer Larry Dunn of Dunn Capital Corporation. "Many of them are cashing out. They want to replace their GTA home with a nicer, high-end residential property."
Commenting on the current and future state of residential development in the entire region, Dunn notes that the lack of resale homes has had an effect on new units as well as vacant land. "We have sold more serviced land in the past eight months than we have in the last three years," he says. "As the number one spot for active retirees in Ontario, we have everything they're looking for. And the low Canadian dollar makes it more attractive to buy here instead of Florida or Arizona."
Luxury townhomes aside, Dunn identifies two residential options that are and will continue to be in highest demand in the region: bungalows with spacious great rooms, large kitchens and main floor master bedrooms; and condos as second or third homes. "In the next 10 years, I predict that Southern Georgian Bay will see a boom like we've never seen before."
Collingwood
Bordering The Blue Mountains to the east, the Town of Collingwood is also experiencing unprecedented development activity. According to Nancy Farrer, director of building and planning services, the number of new homes in the planning process increased from 141 in 2015 to 402 last year, with construction values in 2016 almost triple the previous year at $115 million. "We've never experienced growth like this before," she exclaims.
Among the many residential projects currently in process, Farrer gives a few notable examples: 345 units in the Eden Oak development at Hurontario Street and Poplar Sideroad; 302 units in Mair Mills Village on Mountain Road; 57 new townhomes in the Riverside subdivision (a property which, after sitting vacant for almost 12 years, has been quickly brought to market to meet the current demand for housing); and The Anex, a one-square-block downtown school heritage site which developers hope to convert to a community of 18 luxury semi-detached and townhomes. (An application is currently in place for two semi-detached model homes on the site.)
According to Farrer, two primary demographics are currently vying for housing in the town: retirees and young families. "Collingwood has been designated a 'primary settlement' in Ontario's Growth Plan for the Greater Golden Horseshoe, with an assigned population of 33,400 by 2031," she notes. The town's current population is approaching 22,000.
"Right now, demand for housing is driving up real estate prices, and our schools are very crowded. In the future, we will see more demand for schools, parks, and trails in our growing neighbourhoods. In addition to initiating our Waterfront Master Plan, we are working diligently to make sure that we have the infrastructure and facilities in place to accommodate future residential development."
The New Shipyards is an established residential community adjacent to Collingwood harbour that has succeeded in appealing to buyers looking for maintenance-free living within walking distance to downtown. Last fall, the developer released 16 of 28 bungalow townhomes featuring 1,500 square feet of main floor space including two bedrooms and two baths, with a double garage to accommodate 'toys.' The first offering, scheduled for occupancy this spring, is currently 70 per cent sold. The remaining 12 units will be launched in April, with occupancy scheduled for the fall of this year.
Shipyards director of sales Tara Parsons believes there is currently a pent-up demand among buyers 50-plus for this type of residence – provided that it is reasonably priced. "It's the right product for this demographic, and developers are right on it," she says. Parsons gives full credit to the Town of Collingwood for its approved $50 million waterfront project, which will eventually include trail connections, boardwalks, enhanced boating and swimming facilities, waterfront shops and restaurants, and an expanded amphitheatre to feature concerts, plays and events every week.
Meanwhile, another local developer has grand plans in the very near future to woo affluent 50-plus buyers wishing to be close to downtown Collingwood and its amenities, current and future. The approved project, tentatively named Perfect World Collingwood, will be a six-storey, 130-unit luxury condo building featuring "exclusive suites and penthouses" on three acres of prime downtown waterfront.
Wasaga Beach
While Collingwood is gearing up for increasing residential development and its new waterfront project, the neighbouring Town of Wasaga Beach has even loftier plans for its burgeoning population. At press time, plans to build a completely new downtown/main street connected to a revitalized and redeveloped beach area are scheduled to go to council for final approval.
"Wasaga Beach started as a cottage area, and we never had a Main Street like most towns do in Ontario," says manager of planning development review Doug Herron. "We have been actively pursuing this important project over the past year, consulting with the public and engaging consultants to create a vision of how it should be developed. It is perfect for our town, appealing to both our citizen and tourist populations."
If approved, the Main Street Master Plan will feature a town square "about the size of the one in downtown Kitchener," with enough space to accommodate 10,000 people and plenty of parking nearby. Connected to Main Street via a bridge across the river, revitalized Beach Areas 1 and 2 – the "lungs of Wasaga Beach" – would appeal mainly to tourists. This area would include a new beachfront development containing a mix of residential and commercial units, a 180-room "boutique-style" hotel, entertainment venues and possibly a casino, which Council has accepted as a potential site.
On the residential development side, Wasaga Beach experienced almost double the growth in number of units and construction value in 2016 compared to the year before. "In the past ten years, we have seen much growth, especially with single family homes in subdivisions," says Herron. "But there's a change in the marketplace now. Most of our large lot greenfield sites are built out, and buyers are looking for condos and townhomes with less maintenance. Fortunately, we have many medium-density infill properties available for development."
With Ontario's Growth Plan forecasting a population of 27,000 by 2031 for Wasaga Beach, the town's upcoming Official Plan will be identifying four to five "nodal areas" for intensification, including more apartments and townhomes.
"The many projects coming on stream include a mix of single detached homes and townhomes, appealing to both retired Snowbirds looking for a summer residence and young families, mostly from nearby communities like Barrie and Innisfil," says Herron.
Clearview
South of Wasaga Beach, the Township of Clearview is also experiencing an increase in development activity. "Things are ramping up," says Mara Burton, director of community services. "We are really starting to see movement as new draft plans and older plans are coming to the fore. Compared to a year ago, we're seeing serious intent to register and break ground, and we're ready to help push projects through."
According to Burton, a handful of new projects will be starting construction in 2017 across the Township, including The Meadows of Creemore, a new mid-rise condo development geared to retirees with suites up to 1,200 square feet, starting from the mid $200,000s.
Over in the bustling community of Stayner, on Airport Road south of Highway 26, GTA developer Granite Condominiums is building something different to attract both retired downsizers and younger families from Barrie, Alliston, Orangeville, Brampton and Mississauga. Stayner West will be a collection of 64 modern, urban-looking townhomes in a new community close to downtown amenities, featuring a park connected to an existing trail system. A model home is scheduled to be complete this spring.
Developer Doug Gray calls Stayner an "up and coming" Southern Georgian Bay community. "It's a nice town – a little gem in the centre of the action, close to Collingwood, Wasaga Beach, Barrie and the GTA, but not as expensive to live in." Stayner West townhomes will range in size from 1,300 to 1,600 square feet and will be priced from $300,000 to $400,000.
Meaford
Meaford, considered by many to be the next frontier of residential development by virtue of its relative affordability and proximity to Blue Mountain, has seen the growth of several new residential community projects over the past few years. Rob Armstrong, the municipality's director of development and environmental services, does not see the trend slowing down any time soon.
Several projects are in the works. Oak Meadows, a new development on the site of a former trailer park at Victoria and Albert Streets, is building a variety of residences including thirty-six townhome rental units, fourplexes and life lease duplexes – all currently in various stages of review, approval or construction. According to Rob Armstrong, the Bruce County developer cannot keep up with demand.
Other Meaford projects currently in the planning process or coming soon include a five-storey, 70-unit condominium development on Collingwood Street opposite Market Square; another five-storey condo project on the site of the Royal Canadian Legion; and Pinehurst, a 27 vacant land condominium development on Highway 26 across from the municipal water plant, containing single family detached bungalows.
Who is buying, and what will Meaford look like in the coming years? "In a recent strategic planning session, we identified two primary groups: retirees from the GTA and Kitchener-Waterloo, and young families who work in the region but can't afford to live in The Blue Mountains or Collingwood," says Armstrong, adding that townhome or apartment-type condos in the $200,000 to $300,000 range are most in demand.
"The Municipality of Meaford has great plans over the next few years. We're building a new kindergarten to grade 12 'super school' to replace three existing schools. There is a lot of interest in purchasing and developing the Knight's waterfront property, which would fit nicely with our mixed-use waterfront plan including residential, accommodation and resort-type retail. As to our downtown, we're planning a major revitalization which will include intensification projects and accommodation use."
Owen Sound
As with other Southern Georgian Bay municipalities, the City of Owen Sound also reports a busy real estate market with record sales in 2016. "We have a lot of new residential applications in the works," says director of community services Pamela Coulter. "Two large subdivisions that we are really excited about are inching towards draft plan approval. There's the RCA development on a former industrial site on Bayshore Road with great views of the Bay. Developer Northridge Properties plans to build 140 to 180 single and semi detached homes, 47 to 74 townhomes, and a 100- to 150-unit apartment building on the site."
The other project is the Red Hawk development on 8th Street across the road from the hospital, says Coulter. "This part of town has never had municipal services. Following an environmental assessment, council voted to extend services to this property. When complete, the project will include 265 apartment units, 37 single family homes and 65 townhomes. These two developments are huge for Owen Sound."
In addition to the suburban developments, Coulter notes a number of "infill" projects that are planned in Owen Sound's downtown core, including the Sydenham 32-unit condo building, Centre Suites – a former professional building converted to 32 residential condos – and a 90-unit non-profit housing complex. "Our residential development activity illustrates change and a new day dawning on our beautiful city. We're very excited about the future."
Looking Ahead
From east to west in Southern Georgian Bay, municipalities and developers are rushing to push projects to market to meet a growing demand for residential housing. Is the phenomenon a "wild west show" as an acquaintance of this writer has suggested, or is development being carefully and strategically planned to appeal to buyers while accommodating the future needs of the region? On The Bay consulted with a local residential development expert for an opinion.
Christine Brennan is a director of the Georgian Triangle Development Institute (GTDI), a non-profit organization representing the region's residential real estate development industry. She is also president of Windstone Real Estate, a brokerage specializing in residential development sales and marketing with several projects in the region.
"All across Ontario, real estate prices are beginning to stabilize, but I believe they won't moderate in Southern Georgian Bay," says Brennan. "Why? Because people are continually attracted to the relative affordability and recreational opportunities we have here. The regional average price for a single family home in the western region of the Georgian Triangle is $372,000. Compare that to close to $1 million in the GTA."
Brennan says conditions are ripe for developers in the region, who are confident in pushing projects through because of the strengthening market. "The single largest new home buyer demographic is boomers both from the GTA and local downsizers," she says. "They're looking for maintenance-free open concept bungalows with main floor living and two functional items that builders must meet – garage/storage space and ancillary living space for visiting friends and family."
While growing demand for new housing in the region is putting upward pressure on prices and impacting affordability, rentals are in short supply, Brennan notes. As a result, she foresees more purpose-built rental products coming on the market, appealing to boomers.
This demographic aside, Christine Brennan predicts that another group of buyers, millennials from the GTA, will begin to start looking to settle in our region in the coming years. "They are being priced out of the GTA. We are seeing a general shift in the workplace, where people can work remotely from anywhere. And young families want a better quality of life," she says.
Brennan encourages developers to look down the road and start making plans to provide affordable product that will appeal to millennials. "Affordability and flexibility with deposit payments will be the key," she stresses. "While a single-level home may be important to older buyers, resulting in a larger building footprint and higher cost, younger buyers are fine with two-storey living, which keeps building costs down." ❧
Read the Stories: