7 questions to ask before purchasing a new build home or condo
by Janet Lees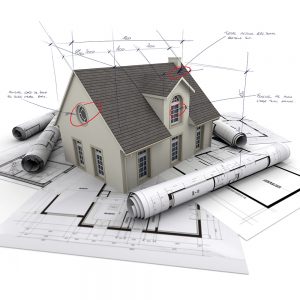 In today's market, with record-few resale homes available to buy, more and more buyers are turning to new home developments. Buying a new home directly from the builder, whether a condo, townhouse or detached home, offers benefits in terms of customization, energy efficiency and maintenance. However, there can also be challenges to buying a new home, and buyers need to understand the difference.
Below are some of the questions to consider if you are in the market for a new home.
1.What is the builder's reputation?
This may be the most important research you can do before buying directly from a builder or developer. Tarion, the private corporation that administers new home warranties in Ontario, is a great resource. Tarion's Ontario Builder Directory (www.tarion.com) allows you to check any prior home, subdivision or condominium project the company has built in the past and see how many homes a particular company has built in the last 10 years. The directory will also show any complaints made to Tarion against the builder and any awards the builder has received.
Better still, visit prior neighbourhoods the builder has built and talk to the homeowners to find out if there were any problems and if the builder was diligent in fixing problems with the home. You can also ask if the home was delivered on time and if the homeowners received substantially what they were promised.
2. Are you pre-qualified for a mortgage?
Make sure you are pre-qualified for ALL of the costs associated with the purchase. When you buy a new home or condo, the price quoted to you in the sales office will be the base price of the home. If you order any upgrades, find out exactly how much extra you will be paying for those upgrades so they can be included in your mortgage pre-qualification.
Be aware of the additional charges you will also have to pay. "Closing costs beyond legal fees include additional items such as Tarion enrolment fees, utility meter installation fees, development charges and education or tax levies, additional tree planting and or landscaping," notes Tara Parsons of Royal LePage Trinity Realty, who also represents the Shipyards development. Be sure to ask about all additional fees and charges so you aren't hit with a huge bill on closing that you weren't prepared – and aren't pre-qualified – to cover.
In addition to closing costs, it's also important to budget for ongoing costs, adds Parsons. "Do you have a realistic all-in budget for your purchase? If you are considering purchasing a condominium, make sure that condo fees are factored into the monthly cost equation," she advises.
3. Does the purchase price include HST?
Yes, new home buyers have to pay HST! HST applies on all new homes. If the home will be your principal residence, there are rebates available, but keep in mind that those rebates are usually paid to the builder. In most cases, HST will be included in the purchase price, but it's best to ask. If you assume the HST is included and it's not, you could end up paying an additional $40,000, $60,000 or more depending on the price of the home. "Under disclosure, most things should be on the price sheet, things like taxes, condo fees, etc.," says Parsons.
If the home will be a secondary residence, rental property or investment property, it's best to see an accountant or a tax lawyer to find out how the HST will affect your purchase.
4. How much are deposits, and when are they due?
When you are buying a new home before it is built, you will be expected to pay a deposit upon signing the agreement of purchase and sale, and additional deposits will be due over the course of construction.
"Deposits prior to or throughout construction generally range from 15 to 20 per cent of the purchase price and are payable over four to six months from date of purchase prior to occupancy or closing," explains Parsons. "These deposits can be quite substantial, so it's important to have funds available to cover them."
5. What are the provisions for possible delays?
Tarion sets the guidelines for maximum delays and notification parameters, which can be found at www.tarion.com. "If there are delays, this could impact your budget and affect important timelines," says Parsons. "You should be prepared for the possibility of extensions."
In some cases, particularly where delays and extensions have occurred, a buyer may not be able to close on the sale once the home is finally completed, or might want to sell the home prior to closing if its value has increased substantially over the period of construction. In these cases a buyer might want an assignment – a transaction that allows another buyer to take over the original buyer's rights and obligations of the agreement of purchase and sale. In other words, an assignment clause allows the buyer of the home to sell it before taking possession of it.
"Assignments must be negotiated at the original time of purchase, as a developer would sooner have the property back and reap the benefits of the increase themselves," notes Parsons. "Does the developer allow for an assignment of your purchase to a different buyer prior to closing? Most builders do not allow assignments, as you could effectively be in competition with a future phase release by being able to sell your agreement to someone else prior to closing. Some developers allow an assignment of the agreement for a fee."
6. What are the standard features and what upgrade options are available?
Consider your budget for upgrades as well as structural changes and selections. You need to know which features are standard, which are upgrades, and how much each upgrade will cost.
Items that are standard for one builder might be considered upgrades by another builder, so make sure you are comparing apples to apples when it comes to the final price of the home.
"Many of The Shipyards' standard features, for example, would be upgrades with another builder," says Parsons. "So another builder's base price might be $460,000, but once you add in all of the upgrades like hardwood floors and nine-foot ceilings, you might be looking at closer to $600,000. You could end up paying a much higher price in the end."
Those upgrades in finishes or structural changes will also have to be paid before closing – usually at the time of selection. "Confirming the timing of selections and structural changes will assist you in budgeting accordingly," advises Parsons. However, she notes that some builders do offer bonuses upon signing. "In our case, for example, we did a bonus package of $10,000 in upgrades we know people typically like. Other builders will allow you to get a better price on structural upgrades such as a finished room and bathroom in the basement."
It may be tempting to handle some upgrades yourself or through a different contractor to save money, but beware: your home warranty will only cover items installed by the builder.
"It is important to have the builder complete the finishes in order to ensure the work is warrantied," says Parsons. "You might think you can get hardwood flooring at Home Depot and have your brother-in-law install it, but the Tarion home warranty only warranties the flooring when it is installed by the builder."
7. What conditions, if any, are allowed?
"When purchasing a resale home you are able to add conditions into the agreement of purchase, but on a new build home purchase there are usually no conditions accepted, or if any, only financing," warns Parsons. "It's quite common today to have no conditions whatsoever. That's why it's crucial to know where you sit as far as financing goes. A signed builder's agreement, once accepted by the builder, is firm."
The one exception is new condo purchases. "When purchasing a condominium you do have a 10-day cooling off period, which gives you the opportunity to take documentation to a real estate lawyer," explains Parsons.
By doing your research and asking the right questions, you can enjoy the benefits of buying a new home while avoiding potential pitfalls. "Buying a newly constructed home can offer peace of mind, knowing everything is new and reflects your tastes and a location to suit your lifestyle," says Parsons. "Purchasers often find a new home to be a good value and investment." ❧
Read the Stories: