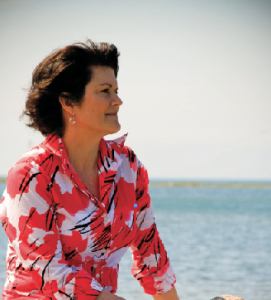 "Trends, like horses, are easier to ride in the direction they are going," wrote John Naisbitt in his groundbreaking book, Megatrends, published in 1982.
This issue of On The Bay reflects a number of related trends that have been gaining traction over the past 10 years. First is a trend we identified in our very first issue of On The Bay in 2004 – which we dubbed "NORCs and NATS." Whereas in the previous 10 to 15 years Southern Georgian Bay had been attracting mainly retirees to live here full time – leading David Foot, in his seminal book, Boom, Bust & Echo, to identify our area as a "Naturally Occurring Retirement Community" (NORC) – we noticed that the demographic tide was beginning to shift towards thirty-something professionals, entrepreneurs, artists and those able to work from home at least part of the time, who were drawn to Southern Georgian Bay for the lifestyle, recreation and natural amenities. Our publisher, Jeff Shearer, branded this trend Naturally Attracted Thirty-Somethings (NATS). Fast-forward 10 years, and the NATS trend has become a major driver in new and resale home sales in our region.
In researching our annual analysis of the local real estate and development markets, I was struck by the fact that every source I interviewed – over 15 in all – referenced the thirty-something and forty-something demographics as key to our slow but steady recovery from the economic challenges our region has been facing since 2008. Instead of waiting until retirement, young working professionals with and without families are finding ways to make their part-time and full-time homes here in Southern Georgian Bay. Some are buying new homes and condos; others are purchasing resale homes; and still others are building custom homes that suit their needs and lifestyle, now and for years to come.
This is good news not only from an economic standpoint, but from a cultural one as well: a greater demographic spread makes our area more vibrant, more creative and more progressive. (Just take a look at our Openings section in any issue of On The Bay to see the many new stores, restaurants and service businesses that are springing up to serve this growing and diverse population.)
With more people of all ages moving here, our area has morphed from a winter getaway into a truly four-season playground, which in turn continues to draw more residents from the city and from cottage country to enjoy the year-round beauty and range of activities on our doorstep.
And, now that people are here in the spring and summer as well as the winter, they're looking to entertain not only in their homes, but in their backyards as well. As you'll see in this issue, some local residents are going all-out to create outdoor spaces that are as spectacular as they are inviting, for their families and guests to enjoy in the warmer months. Even those of more humble means (like me) will come away from this issue with creative ideas for relaxing and entertaining outdoors after an especially long and arduous winter.
You'll read about many other home-related trends in the following pages, from new building materials to 'green' living to automated homes straight out of The Jetsons.
Where are these trends taking us? Towards a dynamic, vibrant and multi-faceted community where we all, regardless of age or economic status, share a love of this wonderful place nestled between majestic mountains and crystalline waters, which we are lucky enough to call "home." ❧