Will a new Conservative bill prompt Liberal action
By Jeff Shearer, Publisher On The Bay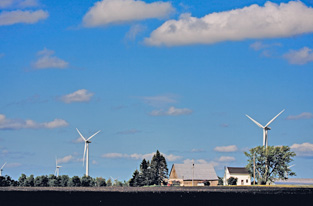 few weeks ago I met Kathleen Wynne in Collingwood, just before she became premiere. I must say I was impressed by her openness as we talked about rural issues.
The Liberal party was virtually wiped out in Rural and Small Town Ontario in the last election. But by her presence here, she sent us a positive message that she would listen to the issues of rural Ontario.
In fact, in her first throne speech as premier she said local communities should be involved from the beginning, if there are going to be decisions to build casinos or gas plants or wind turbines, in or near, our hometowns.
For all of us in rural Ontario, this was music to our ears. And we need to be heard. There are over a million and a half of us who live outside our major cities. More people than the combined size of Hamilton, London, Kitchener, Windsor and Oshawa!
Will her new government deliver on her promise to let us have a say in our future? One thing is for sure, Simcoe-Grey Conservative MPP Jim Wilson is pressing the point by bringing in a private members bill to give back local authority as to where renewable energy projects are built within our communities.
Specifically Wilson talks about an industrial wind project, planned for Clearview Township which envisions 8 wind turbines built dangerously close to the flight path of the Collingwood Airport.
Forgetting the impact of 55 story turbines on property values, health and the beauty of the Ontario countryside, we are simply ignoring the rights of people and municipalities of having our say on decisions that impacts so mightily on our communities.
The Premiere claims that we have a new government.
Premiers Wynn prove it, by giving us back the democracy we have lost under McGuinty.