The latest new business openings as well as business transformations including new owners, moves and major renovations. More great reasons to shop local!
Allstate Insurance Collingwood Agency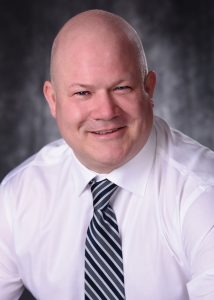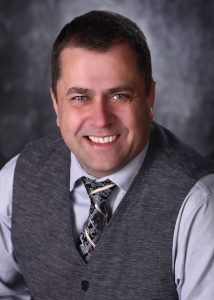 Allstate Canada's newest location is now open in Collingwood, providing auto, home and property insurance as well as customized or combined coverage. Tim Bulmer and Jim Acsai are Business Development
Agents for the Collingwood region, backed up by support staff in Barrie.
Bulmer and Acsai both grew up in Collingwood. Jim has a nine-year background in protecting families through home monitoring and insurance. Tim has spent six years in the insurance business.
"Although Allstate is a big company, it's a home-grown company that likes to be in the community, hands-on, so it was a perfect fit for us," said Acsai. "Through our work with the Chamber of Commerce in the area, the Nottawasaga Lighthouse Preservation project and numerous other charitable organizations, Tim and I have spent many years helping and making our mark on the community. This understanding and knowledge are why we are so passionate about helping our clients protect their most precious possessions."
In addition to regular home and property insurance, Allstate also offers add-on packages covering water damage resulting from flooding, sewer or sump pump overflow, seepage and surface water. Specialized packages are also available to cover ski or golf equipment as well as hunting and fishing gear.
"Insurance doesn't matter until you have a claim, but if you have a claim, Allstate's difference really shows," said Acsai, adding, "We're here to help. We will review your coverage with you to make sure you have an understanding of what you have and what you need."
Hours: By appointment only
393 First Street, Suite 203, Collingwood
249-225-0311
www.allstate.ca
Monaco Condominiums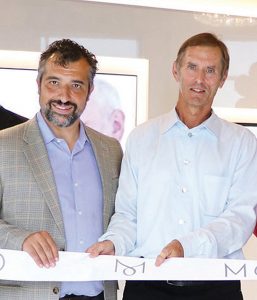 There's a new condo residence slated for the corner of Hurontario and Hume streets in downtown Collingwood. The "boutique building" will house commercial space on the ground floor and five floors of condos above.
"Monaco is a luxury condominium residence located in downtown Collingwood [and] is set to become a premier address," said Ian Wookey, a principal in Stonebrook Developments, which is behind the Monaco project. Wookey, along with his father, was largely responsible for the redevelopment of Toronto's Village of Yorkville.
The Monaco website describes the building design as a "hint of heritage character with Beaux-Arts inspired architectural façade," with pedestrian access from Hurontario Street, two elevators and a "virtual concierge including two-way communication from selected common areas." The condos will feature 10-foot ceilings and "spacious floorplans" with amenities such as underground parking and a rooftop terrace, party room and fitness centre.
"Stonebrook Developments is dedicated to participating in the growth of one of Canada's most attractive regions, said Wookey. "Recognizing that Monaco will be located within an exclusive, designated heritage area, the developers worked closely with Georgian Planning Solutions, a planning consulting firm with a strong commitment to the local community and extensive experience in land use planning, development approvals and project management."
25 Huron St., Collingwood (sales centre)
855-666-2260
monacolife.ca
TRANSFORMATIONS
Collins Barrow SGP LLP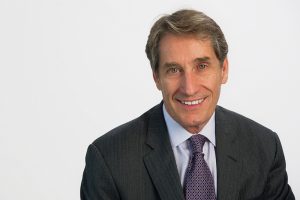 Collins Barrow has merged its Collingwood office with local independent accounting firm Ian H. Whitton Professional Corporation.
"We see this merger as the perfect marriage of two local firms to better provide our professional services," said Whitton, who joins Collins Barrow as Associate Partner. "Our professional staffing will be 33 strong for the 2018 tax season."
Whitton and his team bring 35 years' experience in personal tax, bookkeeping, small business accounting, corporate accounting and estate planning to Collins Barrow.
"We're delighted to welcome such a respected group to our firm," said Janet Currie, Collins Barrow's Managing Partner. "This significant growth initiative enables us to bolster our expertise, offering additional value to clients and building on our mandate to provide the highest quality of service."
Collins Barrow is a full-service public accountancy offering personal and corporate tax services, family trusts, estates and estate planning, U.S. non-resident filings, and accounting and audit services for small and large businesses. The company includes 24 independent member firms nationally, with offices coast to coast and clients ranging in size from large publicly traded companies to owner-managed and emerging businesses.
Hours: Mon. – Fri. 8:30-5
115 Hurontario Street, Collingwood
705-445-2020
www.collinsbarrow.com
Leon's Furniture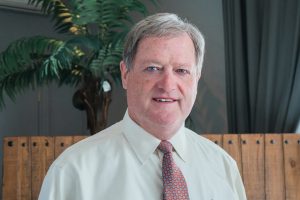 The Macdonald furniture family is growing again. Phil Macdonald, daughter Lindsay Brooks and son Matt Macdonald recently added the Orillia Leon's Furniture Superstore to their Collingwood and Owen Sound Leon's locations.
The purchase means all three stores will now be able to offer a wider selection of inventory across a larger geographical delivery zone, said Phil, who is company president. "Being franchise stores allows all three stores to have more access to private local vendors that most corporate stores don't have access to carry, such as Munro's solid wood bedroom furniture handcrafted in Barrie, and Ashley Furniture, the largest furniture manufacturer in the world."
The purchase means the Macdonalds now own the largest chain of Leon's franchises in Canada, with a larger geographical spread across central Ontario.
"Lindsay, Matt and I have been working closely with Bill and Jill Brown, the previous owners, for over a year, making every effort to make this acquisition and transition possible," said Phil. "The Browns, who were the owners of the Leon's Superstore in Orillia for 25 years, were ready and eager for the change, as were we."
In all, Leon's has close to 100 corporate and franchise stores coast to coast, offering a wide range of home furnishing, electronics, appliances and accessories.

Hours: Mon. – Thurs. 9:30-8, Fri. 9:30-9, Sat. 9-6, Sun. 10-5
555 Memorial Avenue, Orillia
705-326-3505
www.leons.ca
The Style Boutique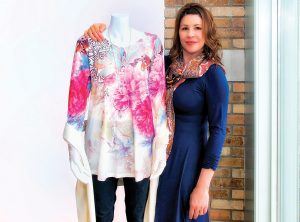 Shelly Palmer has moved her Collingwood women's clothing, footwear and accessories store just down Hurontario Street to a larger location beside Becker Shoes.
Palmer said the reason for the move is "to provide a bigger space for our growing clientele, additional brands including loungewear, and more natural fibre options," adding, "Our new space will provide double the space that we previously had."
Palmer opened The Style Boutique in 2005 to offer a wide array of clothing and accessories to women of all ages. "Focused on fit, fabrication, style and trend, we are known for something different and unique," she said. "Our friendly and knowledgeable staff (with combined experience of over 40 years) is hands-on, ensuring your shopping experience is exceptional and fun."
Hours: Mon. – Fri. 10-6, Sat. 10-5. Sun. 11-4
75 Hurontario St., Collingwood
Yard Boys Ltd.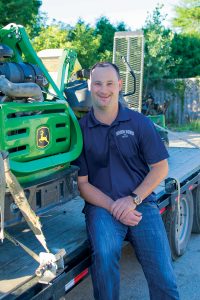 Yard Boys, which offers year-round outdoor maintenance services throughout Southern Georgian Bay, has teamed up with Georgian Sprinklers. The merger was a natural fit, said Chris Millsap, president of Yard Boys, as irrigation has become the fastest-growing part of the business.
"We have been in the irrigation business offering design, installation and maintenance for over 20 years," said Millsap. "In Georgian Sprinklers we saw an opportunity to substantially increase our resources to service our current customers and provide new sprinkler systems to the people relocating to the area."
Chris and his cousin Andrew Millsap founded Yard Boys in 1993. Over the past 25 years the business has grown into one of the area's largest property maintenance firms serving residential and commercial customers.
Georgian Sprinklers, started by father and son Gord and Jason McLean, is a Certified Irrigation Contractor that provides installation and maintenance services to homeowners, landscapers, builders, park districts, schools and commercial property owners. Jason McLean will remain involved in the operation.
"We combine some of the most current, reliable and proven irrigation components available today," said Chris, adding, "Our plan is to make no changes to the business. We want to make sure existing Georgian Sprinklers and Yard Boys irrigation customers get the excellent level of service that Yard Boys is known for."
7429 Highway 26, Stayner
705-428-0408
www.yardboys.ca