The argument for a simple bequest in your will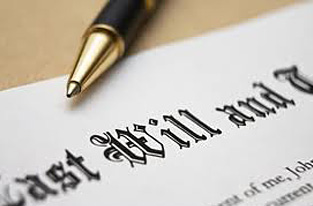 o matter where we live in small town Ontario, we all depend on our local hospital for emergencies, to set broken bones or to diagnostically figure out what's wrong with our bodies.
We need big city hospitals for some procedures, but it's our local hospitals that we depend on, for almost all our critical care needs.
Fact is, our local hospitals are in trouble, financially. They depend on the Ontario Government to provide funding for all their operating costs to keep the doors open, but every year many of them end up in the red. Nevertheless, they are there for us 24/7. And when it comes to emergencies, they care for us not only well, but often.
Last year, for instance, Collingwood General and Marine dealt with as many emergencies as many of the huge Toronto hospitals? 32,000 emergencies to be exact!
But beyond the operating funds, where do we get the funds for every piece of equipment in our hospitals?
Every dollar must come from us through pledges, gifts or through the simple act of bequeathing a financial gift in our wills, either as an amount or as a percent.
In lean times, not all of us can afford a make a significant financial gift to our hospitals, but every one of us can include a bequest in our wills. It's truly a gift that keeps on giving, even after our passing.
Call your hospital foundation today and ask about how to arrange a bequest.
And next time you pass your local hospital hold your head up high, knowing you have truly made a difference in your community.