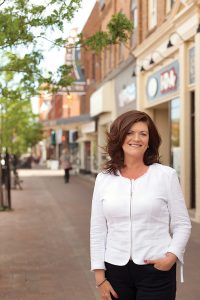 Southern Georgian Bay has been on a path of growth and change for at least as long as On The Bay has been publishing (we're now in our 15th year). Our very first feature in our Summer 2004, titled "The Great Migration," examined the influx of people from multiple demographic groups drawn to this special place because of the four-season lifestyle. Our second issue, published in Fall 2004, took this a step further with a feature entitled, "Development Fever," which asked the question, "Will growth enhance or destroy our paradise?"
Over the years since then, we've continued to probe the demographics that are driving growth in our region, as well as the real estate and development markets striving to meet the demand for homes as more people aspire to live here. We've written about the province's Places to Grow Act, which mandates building up, not out. We've written about our downtowns, which will be more vibrant and sustainable if more people are living within walking distance of them.
Now, all these years later, the challenges we've been exploring since 2004 have become all too real. Demand for homes is at an all-time high, there are fewer than ever resale homes available, and those wanting to own a piece of paradise are looking to new home developments like never before. It's great news for developers, who are scrambling to launch new projects and new phases of existing projects. Some aren't even bothering to build model homes – the demand is so great and sales so brisk that units are being snapped up before shovel meets ground.
It's also good news for buyers who know what they want and have the money to buy or build their dream home. For those folks, there is more choice than ever, whether they're looking for a condo at Blue Mountain Village, a townhouse on the Collingwood waterfront or a detached home on a golf course in The Blue Mountains. As our real estate stories in this issue point out, sales of homes in the $1-million-plus bracket are up, as are vacant properties for building custom homes.
The upscale, sophisticated buyers who are choosing to live here bring an expectation of top-notch recreation, arts and culture, restaurants and stores. Surely we will all benefit from a higher standard of living, a broader tax base and better choices of where to live, work, play, eat and shop?
Or will we? Who benefits if we have great restaurants, shops, hotels – and possibly soon a casino in either Wasaga Beach or Collingwood – but no one to staff them because those who would do so can't find affordable housing or transportation in the area? Who benefits if those who work in the Village at Blue can only afford to live on the outskirts of Meaford, but there is no public transit to get them to and from work? Who benefits if the many fabulous artists who find a creative haven here are struggling to make ends meet?
The reality is that those at the lower end of the earning scale can't afford to live here. As a result, stores, restaurants, hotels and tourism businesses can't find staff. And even with all the new developments that are bringing people closer to our downtowns, even with all the talk of walkable, bike-able communities, we are still dependent on automobiles to get us from one end of the region to the other.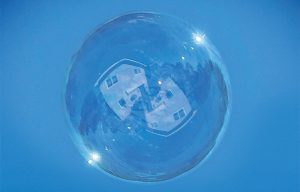 If we don't fix these issues soon, we are at risk of becoming victims of our own success.
The next five years will be critical if Southern Georgian Bay is to become a multi-faceted, vibrant, healthy and sustainable collection of communities. With municipal elections looming, it will be up to us as voters to elect representatives who can strike a balance between smart planning and rampant development; between short-term gain and long-term stewardship; between exciting amenities and necessary infrastructure.
We're here because we love this place. Let's make sure the future is as bright as the past 15 years have been. ❧