How lifelong learning helps keep your brain healthy, fit and active at all stages of life.
by Janet Lees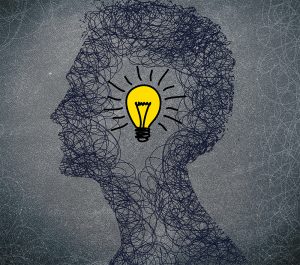 When Charlotte O'Dea and her husband, Gerry, were looking to retire nine years ago, they considered moving to Southern Georgian Bay from Ottawa to be closer to their grown children. But while the area had plenty to offer in terms of outdoor activities, arts and culture, O'Dea felt there was something missing.
"We liked everything about Collingwood, but we really hesitated to come here because it didn't have a university," recalls O'Dea, 72, who holds two university degrees and enjoyed a long and challenging career in communications with the CBC and the Canadian Nurses Association before retirement. Her husband, a retired lawyer, shared her passion for intellectual stimulation.
"We came from Ottawa where there were two universities and so much education, and we really had to continue learning. We couldn't just play golf and ski all the time; we had to have something for our intellectual growth. I didn't think I could move here if my brain was just going to be on idle for the next 20 years."
Those reservations were laid to rest when O'Dea was visiting the area and a friend recommended she attend a lecture presented by the Georgian Triangle Lifelong Learning Institute (GTLLI). "I got myself a ticket, and I went to listen to it and it was a high-end guest speaker who had me transfixed. Then I found out that I can attend 22 lectures a year through the GTLLI, all of which are really high- calibre, university level speakers, and that was it; I knew I could live here quite happily and continue learning for the rest of my life."
The couple moved to Collingwood in 2008 and O'Dea became a dedicated member of the GTLLI, eventually sitting on its board and serving as president in 2012-13. Today she remains actively involved on the curriculum committee and continues to be impressed by the quality of the GTLLI's speakers and courses.
O'Dea also joined the Gateway Probus Club, which features guest speakers at its monthly meetings. "When we did a survey, learning turned out to be a very important aspect of why people come to the meetings, and over the past five or six years we have devoted more and more attention to the learning aspect and the people we have in to speak," says O'Dea, who today is the club's president.
O'Dea is just one example of our region's growing population of those who value learning throughout their lives. And local organizations are stepping up to meet the demand.
Lifelong Learning Institutes
The GTLLI, which celebrates its 20th anniversary this year, has grown from about 60 members in 1996 to almost 600 today. With the mission "to provide intellectually stimulating lectures at the highest level to our members," it is a self-funded, not-for-profit organization run by over 67 volunteers.
The annual roster of events includes "Perspectives" – three stand-alone lectures on such topics as preserving privacy in the technological age, quantum information, and ecological economics. There are also three "courses" per year in the fall, winter and spring – each a series of six lectures on a specific topic. This year's course topics are "Health & Health Care in Canada," "Poetry Matters: Does it? To whom? Why?," and "Suspense Craft: The Genius of Alfred Hitchcock."
Speakers are all recognized experts in their fields – university professors, researchers, PhD students, authors and the like. "Our lectures are intended to be instructional," says GTLLI president Norm Pirk, "and sometimes they're also entertaining." However, as the organization's website stresses, "GTLLI is not a social club, nor does it offer programs that are activist, political or merely entertaining."
The lectures are held at Collingwood's New Life Church, one of the few local venues that can seat over 400 people and provide the necessary audio-visual equipment and services. And therein lies the rub: the GTLLI's lectures have become so popular, they are regularly sold out. The church can seat a maximum of 412 people, and tickets to each lecture or course are made available first to volunteers, next to "members" (those who purchased tickets in the previous year), and finally to the general public. In some cases, tickets are sold out before they ever reach the third group.
As a retired high school principal, Pirk finds the demand exhilarating. "A good number of my students didn't want to be there," he recalls of his teaching days. "It is really lovely and refreshing to see 400 people try to knock down the door to come in. Nobody's forcing them; they're there because they want to be."
In order to reach more people, the GTLLI is exploring technological solutions such as streaming videos of the lectures online, similar to the way the immensely popular TED Talks are disseminated. "Streaming would allow us to sell 400 actual seats and unlimited tickets at a nominal cost to view the lectures online," says Pirk, adding,
"We could also stream into retirement homes, for people who are no longer able to physically get to the lecture but are still interested in being intellectually stimulated."
Live streaming or recording and archiving videos of lectures is also being explored by the Third Age Network (TAN), an association of 29 lifelong learning organizations throughout Ontario, including the GTLLI as well as the Beaver Valley Association for Lifelong Learning in Thornbury, The Bluewater Association for Lifelong Learning in Owen Sound, and Third Age Barrie Lifelong Learning Association.
David Green, vice chair of the GTLLI, is a director of TAN as well as the GTLLI's representative with the TAN network. "The real trend is now the video conferencing piece and web conferencing, and I think that's an area that's going to grow," says Green. "It's definitely in the cards."
The current membership of GTLLI is largely made up of retirees because lectures are on Friday mornings. Offering a video option would open up the lectures to a younger audience who may be working and unable to attend the lectures, as well as older people who are housebound or in retirement homes, or those who lack transportation.
Green sees wide-ranging interest for all of the topics, and says the high-calibre of the lectures makes even the most seemingly obscure topics interesting. "When we first got involved five years ago, we were given tickets by some friends who were going away, and it was a six-week lecture about birds. I thought, 'birds, really?'" he recalls. "But the lecturer wasn't just an ornithologist, he was also an ecologist and got into the history of birds and the science of birds and depictions in movies and so on. It was absolutely fascinating; it really just gave me a whole different perspective.
"It's learning about topics that you may never think about. On some of the topics you wonder how you could do six weeks on that, but they're all really well done and captivating, It's an opportunity to learn something different and to think more broadly."
The fact that a non-profit, volunteer-run organization can offer such a high level of educational opportunities has caught the attention of colleges and universities, and the ability to broaden the scope, accessibility and audience of such university-level lectures and courses will likely result in even more opportunities to learn in a local setting, says Green.
"It's becoming much bigger than just seniors who are interested in keeping their minds stimulated," he notes. "Georgian College has been very interested in what we've been doing and would like to be doing more of this type of thing themselves, and we're looking at how we might work together."
Georgian College
Once upon a time, young people went to school in order to obtain jobs and careers. Once they had the job or career, they entered mid-life, learning what they needed to learn to improve their work performance, progress through the ranks, and qualify for raises and promotions. Then came the "third age," when they retired and could finally relax – which often meant giving up on learning in any kind of a "formal" educational setting.
That outdated scenario is in the process of turning on its head as the benefits of learning throughout one's life become evident.
Colleges, which in the past focused on career acquisition programs for younger, full-time students and career development programs on a part-time basis for those already working or wanting to change or advance their careers, are now branching into "more of a general interest type of course offerings that are part of lifelong learning," according to Dan Brooks, executive director of part-time studies and workforce development for Georgian College.
"We're constantly listening and talking to people about what kind of programming would be appropriate. For example, as the demographics change around Georgian Bay, we'll be working closely with the community to establish programming that would be relevant and desired by those people, which may include such things as environmental science, technology, art, photography, fine arts, health and wellness and other types of offerings."
With true retirement becoming a thing of the past as more and more people "retire" from one career only to start a business, take on volunteer work or otherwise remain engaged in activities that continue to stimulate their brains, the concept of the "recreational student" has taken on new allure for colleges like Georgian.
"They're people who want to continue to learn and enhance their professional activity that they've undertaken for a good portion of their life and may want to continue in a business or consulting sense, so we want to offer programming that leverages what they already know but also takes them into another realm," says Brooks.
The result is that the college will be expanding and enhancing its part-time studies and workforce development programs as well as its degree programming offered through partnerships with Lakehead University and others.
"People will have access to a much wider range of degree programming," says Brooks, "and whereas that degree programming has largely been offered at our Barrie campus in the past, we have a very defined plan for expanding our degree offering across a variety of portfolios and into other campuses such as Collingwood." All campuses are equipped with sophisticated video conferencing capabilities, which will enable students in Southern Georgian Bay to view a lecture that is being delivered in Barrie or Orillia. "You'll see more and more of the utilization of that type of technology," says Brooks, adding even those not interested in obtaining a degree will be able to take courses on a non-credit basis.
"We're enhancing our enrollment and registration system for part-time studies and workforce development, particularly on the non-credit side," notes Brooks. "We will be launching a system in the next six to eight months that will make it much easier to enroll in part-time studies and workforce development programs."
While the concept of workforce development may seem far removed from the older, retired or semi-retired student, Brooks says the two are surprisingly compatible. "For example, a course in Geographic Information Systems might be required for local workforce development, but would also be available for the semi-retired civil engineer who wants to do some consulting," he explains. "What we're aiming for is to make our programming as relevant, as flexible and as user friendly as possible."
Another area Georgian College is in the process of developing is a course in not-for-profit board governance. "There are a lot of people in Southern Georgian Bay who are interested in sitting on boards such as the hospital board or other volunteer board," says Brooks, "but there are fiduciary and regulatory responsibilities that in order to execute your duties as a board member, you really need some formal training to understand, as well as the errors and omissions requirement, so we're actively working on that right now. If you think of the number of volunteer boards that we have in our catchment area, it makes a lot of sense, particularly catering to the smaller types of non-profit boards that we have in our area."
Libraries & Clubs
One field that colleges like Georgian are looking to move away from is basic computer courses for part-time students. The reason: local libraries are offering such great computer courses for free that the college is no longer needed in this regard.
All of our local libraries, from Wasaga Beach to Creemore and The Blue Mountains to Meaford, offer beginner and even in some cases intermediate computer courses.
At The Collingwood Public Library, for example, there is a one-hour Technology for Beginners class every Wednesday, as well as courses on Skype, computer basics, iPad, Craigslist, YouTube, Microsoft Word and other computer programs. There is also a Tech Talk session every Thursday where people can drop in and ask the library's technology coordinator any questions about technology or computers, and the coordinator provides one-on-one training by appointment.
"I've heard people say they just love it, because where else would you be able to get that kind of assistance for free," says Dorothy Gebert, the Collingwood library's public relations coordinator. "Sometimes people think, 'I'm too old to learn this stuff,' but sometimes it's just getting comfortable with it. Our technology coordinator is very engaging with people and able to make them feel comfortable, and then when they figure out they can do it, that's when they get really excited."
Today's libraries are not only repositories of books – the ultimate learning tools – but have evolved beyond the printed page to provide a wide range of learning opportunities for all ages. There are Baby & Me programs, toddler activities, story times, children's chess clubs and youth workshops. But where the libraries really shine is with their adult programs.
In addition to computer-related classes, most local libraries have adult book clubs and also bring in published authors to discuss their books. In one standout example of the calibre of authors featured, The Meaford Public Library, for its "Signature Author Event of the Season" on October 25, has scheduled renowned lieutenant-general, senator and humanitarian Romeo Dallaire, who will discuss his new book, Waiting for First Light, about his ongoing battle with post-traumatic stress disorder.
Another source of learning opportunities is local clubs and organizations such as Rotary, chambers of commerce and Probus. Both the Collingwood and South Georgian Bay Rotary clubs regularly bring in guest speakers, and most local chambers of commerce offer educational workshops as well as "After 5" events where members can learn about other members' businesses. Southern Georgian Bay also boasts 16 Probus clubs – more than any comparable area in the world – most of which offer an educational component.
"We have a regular program of guest speakers – every month, 12 months a year," says Ruben Rosen, vice president and speaker's committee chair for the 190-member-strong Probus Club of Collingwood. "The members have told us they always want to learn something new. What's new, what's going on in the world and how will it affect the future, specifically in areas that we normally would not have encountered in our own professional lives."
Past speakers include Jeff McInnes, the first to sail the Northwest Passage by catamaran; Alan Mallory, author of The Family that Conquered Everest; Elizabeth Manley, Canadian Olympic figure skating medallist; David Phillips, senior climatologist for Environment Canada; and Heather Hiscox, CBC news anchor.
"The speaker typically speaks for about 45 minutes, then we have a 15-minute Q&A, and I can't think of a time that we haven't had to cut off the Q&A. They want to learn more," says Rosen, adding the club is now looking at extending the question-and-answer segment.
The pursuit of knowledge for career attainment or advancement is one thing, but why should we embrace the ongoing, voluntary and self-motivated acquisition of knowledge throughout our lives? Beyond the sheer joy of learning, psychologists and neuroscientists are discovering the myriad benefits of learning throughout our lives.
The Science Behind Lifelong Learning
The most studied brains in the world belong to an order of nuns in the U.S. For the past 30 years, the nuns, members of the School Sisters of Notre Dame, have undergone annual testing for cognitive function, such as how many words they can remember moments after reading them on flashcards. Scientists have also scrutinized the autobiographical essays the sisters wrote when they first joined the order in their 20s, plumbing their words for meaning. And as the nuns have died, their brains have been examined extensively for signs of Alzheimer's disease and dementia.
The 678 nuns, ranging in age from 75 to 107, were considered ideal subjects because they are a relatively homogeneous group. They have led stable, similar lives (no drug use, little or no alcohol, similar living conditions, diets and reproductive histories, etc.), minimizing the outside factors that may contribute to illness. And most were teachers in Catholic schools, with a passion for learning that many of the sisters maintained throughout their relatively long lives.
Now known as the Nun Study of Aging and Alzheimer's Disease, the research has gained worldwide attention for its insights into the aging brain. Among the study's findings: a high level of cognitive function, "idea density" and continued learning throughout one's life, along with a healthy lifestyle and positive childhood experiences, can protect against developing debilitating memory loss.
One of the more striking findings was that early language ability may be linked to a lower risk of Alzheimer's. By studying those autobiographies the nuns wrote when they were young, researchers distinguished between low and high "idea density," characterized by the complexity of the grammar and sentence structure the nuns used. The nuns who packed many ideas into the sentences of their early autobiographies were less likely to develop Alzheimer's later in life.
For example, one low-scoring autobiographical sample reads, "My father, Mr. L.M. Hallacher, was born in the city of Ross, County Cork, Ireland, and is now a sheet-metal worker in Eau Claire." On the other hand, a high-scoring essay looks more complex: "My father is an all-around man of trades, but his principal occupation is carpentry, which trade he had already begun before his marriage with my mother." The high-scoring writers avoided dementia in their later years and performed better on other cognitive tests. Even more fascinating, after death, the brains of the nuns who scored high for idea density showed less evidence of Alzheimer's disease (only 10 per cent), while Alzheimer's was physically present in roughly 80 per cent of those with low idea density.
It's not that all of the nuns' brains are free of the physical signs of Alzheimer's and dementia; when the brains were examined after death, scientists found that many of the brains did indeed show the pathology usually associated with Alzheimer's and dementia. Yet many of the nuns whose brains appeared diseased after death had escaped the debilitating symptoms of Alzheimer's during the nun's life. In other words, even the nuns who developed Alzheimer's were able to function at a more "normal" level longer.
"The nuns who had this very rich knowledge base could compensate for the degeneration that occurred, so that there had to be much more degeneration before you'd start seeing the symptoms," explains Morris Moscovitch, a psychology professor who holds the Max and Gianna Glassman Chair in Neuropsychology and Aging at the University of Toronto. "So having this rich knowledge probably doesn't affect the physical structure of the brain to make it more resilient to Alzheimer's disease, but it may affect its connections and allow you to compensate for the deficits that might come along with aging."
A leading neuroscientist, Moscovitch's research explores the cognitive neuroscience of memory, attention and face-recognition in neurologically normal young and old people and in people with focal or degenerative brain lesions. While he does not specifically study the impact of lifelong learning on brain health and function, he sees continued learning as a valuable tool to fight degenerative diseases of the brain such as Alzheimer's and dementia.
"There are studies in the literature, and one could extrapolate from my own studies, to suggest that there is a tremendous benefit to continuing to learn throughout one's life, not necessarily to stop the degeneration that happens to the brain with age, but to enable you to compensate better for the degeneration that occurs," says Moscovitch.
There is also evidence that bilingualism can combat age-related brain degeneration, says Fergus Craik, a senior scientist with Rotman Research Institute's Baycrest Centre. "We have shown at Baycrest that bilingualism can postpone the onset of dementia for four to five years, which is MUCH more than any current drug," notes Craik. "We have also found that bilingualism is related to changes in the brain that make sense in terms of maintained cognitive function in old age."
Both the Canadian Alzheimer's Association and the Alzheimer's Society of Canada recommend ongoing learning to stimulate the brain and reduce the risk of age-related dementia.
"Mental decline as you age appears to be largely due to altered connections among brain cells," reads the Alzheimer's association website. "But research has found that keeping the brain active seems to increase its vitality and may build its reserves of brain cells and connections. You could even generate new brain cells. Low levels of education have been found to be related to a higher risk of Alzheimer's later in life. This may be due to a lower level of life-long mental stimulation. Put another way, higher levels of education appear to be somewhat protective against Alzheimer's, possibly because brain cells and their connections are stronger. Well-educated individuals can still get Alzheimer's, but symptoms may appear later because of this protective effect."
The science is proving what we all know instinctively: keeping our brains active throughout our lives keeps our minds sharp, resilient and engaged. "It all boils down to one short little phrase, if you don't use it you lose it," says the GTLLI's Norm Pirk. "This is true for physical activity and it's also true for intellectual activity. You want to keep stretching the brain cells and the intellectual muscles, because if you don't you may pay the price." ❧
Brain Gym
Just as exercise builds muscle and keeps your body fit, it's important to give your brain a workout every day to keep it strong and healthy. The Alzheimer's Society of Canada recommends the following to keep your brain active:
Stay curious and involved — commit to lifelong learning
Read, write, work crossword or other puzzles such as Sudoku
Attend lectures, seminars and workshops (see listing on following pages)
Attend plays and films
Enroll in courses at your local adult education center, community college or other community group (see listing on following pages)
Play games
Garden
Try memory exercises (many of these types of exercises can be found online. Lumosity.com, for example, is an online program that provides games claiming to improve memory, attention, flexibility, speed of processing and problem solving and emails daily reminders to do the recommended games)
"It really boils down to the commonsense advice to remain involved in intellectual, social and physical activity as long as possible," says brain scientist Fergus Craik, adding, "That's why I am still working at age 81!" Don't let your brain stagnate – do something every day to give it a workout!